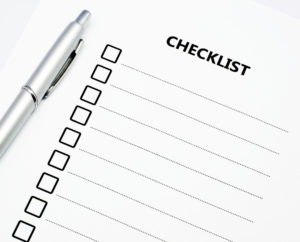 When planning your Colorado wedding reception, a lot of thought goes into the timeline. How long should cocktail hour last? When should you have the First Dance? When do the toasts happen? The wedding reception timeline serves as a road map for your wedding vendors so we can keep things moving along. If you are working with a wedding planner/coordinator (which we strongly recommend), they will plan out the order of events with you and make sure there are no "dragging" moments. As Denver Wedding DJs, we work hand-in-hand with your planner & other vendors to make sure we are all on the same page before we make any announcements. The timeline serves as our guide so we can keep guests informed on the important events, such as to when they should take their seats for the Grand Entrance. Our friends at The Knot recently posted an article about the Basic Wedding Reception Timeline and it covers a lot of the elements. Here is a link to the full article:
Basic Reception Timeline
Most of the receptions we DJ here in Colorado follow a slightly different order, though. Here is a basic rundown:
-Receiving Line (Haven't seen this very often, but it's popular in other parts of the country)
-Cocktail Hour (Usually lasts 1 hour while the couple & family are taking pictures)
-Grand Entrance of the Bride, Groom & Wedding Party
-Dinner
-Champagne Toast (Begins after the last table has their food – about 30 minutes after dinner starts)
-Cake Cutting (Immediately following toasts)
-First Dance/Father-Daughter Dance/Mother-Son Dance (Immediately following cake cutting)
-Open Dancing
Obviously, you can customize this order and timing to whatever you want. As the Master of Ceremonies, our job is to keep the flow moving smoothly and not have guests saying "Man, this is really dragging along." So, we'll all work together to put together a wedding reception timeline that makes sense and keeps everybody on track.