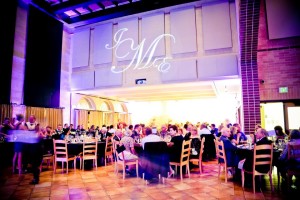 When planning the music for your Colorado wedding, a lot of focus goes into the dancing… what will get people on the dance floor? Granted – this is very important. But what about the 2-3 hours before open dancing starts? When you hire us as your professional wedding DJ, we work with you to select the best songs that reflect your personality for cocktail & dinner music.
If you're looking for a Nostalgic feel, artists like Frank Sinatra, Dean Martin, Bobby Darin, & Van Morrison are a great start. "Modern Nostalgic" is what we call the artists like Michael Buble, Steve Tyrell, & Ray LaMontagne. In lieu of having a String Quartet during cocktail hour, have your Denver Wedding DJ play some selections by the Vitamin String Quartet. Another great group is Postmodern Jukebox (jazz covers of popular & current Pop songs) – a great dinner music choice!
Maybe you don't want "wedding music" during cocktail hour & dinner… great! Bluegrass, "Newgrass," Classic Rock, Country, 90's Love Songs, whatever your music tastes are. With the experience of one of the best Wedding DJs in Denver & all of Colorado, we'll plan out your playlist with you. Then, we'll know when to play which songs in order to keep the energy at an appropriate level… We don't want everyone fist-pumping during their salad course, but we also don't want them falling asleep in their plate.
So, when it comes to cocktail hour & dinner music, think outside the "wedding music" box if you want. Let's get creative and really bring your personalities out through music. Your guests will appreciate the different styles they're listening to.
P.S. – Ask us about our Music Video package. We have videos to nearly every song we play – even for your cocktail & dinner music. We can show these videos on HDTVs or a projector & screen to keep your guests visually entertained as well.