The Best Karaoke Service in Denver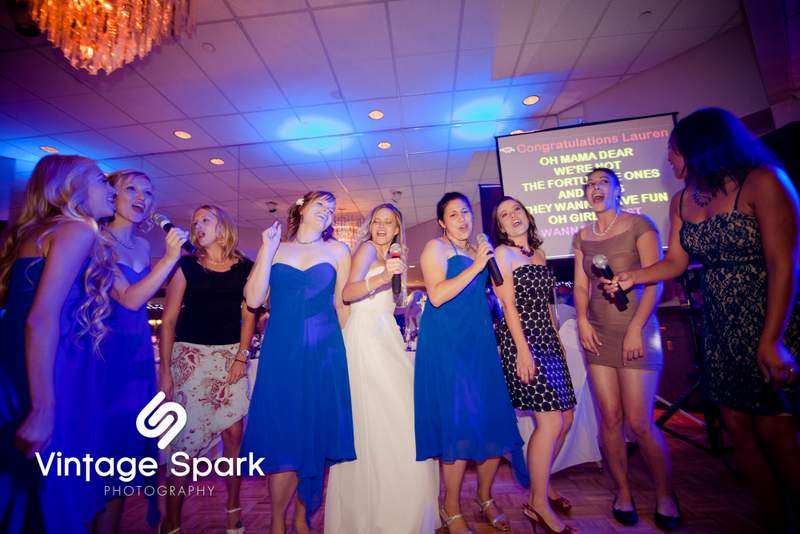 Karaoke has become one of the most fun ways to keep your guests entertained. Corporate events, private parties, wedding receptions, you name it! Let your guests be  the star of the show & unleash their inner Rock Star! With one of the largest song libraries & best sound systems available, your guests will have never sounded better. In addition to private events, we've been hosting karaoke at various bars/restaurants in the Denver Metro area for over 10 years. Check out our weekly schedule on the right!
Here are some reasons to choose Sound Master Entertainment for your next karaoke show:
Sound Master Entertainment has hosted thousands of Karaoke shows
Interactive hosts who encourage guest participation
Karaoke song menu with over 30,000 songs covering all genres (Top-40, Motown, Hip-Hop, Rock, Alternative, Country, Oldies, Classical, Jazz, etc)
State-of-the-art sound, video & lighting equipment to fit any size venue
Wireless microphones for singers, speeches & announcements
Singer monitors & HD projectors available lyric display
Thousands of music videos to keep guests entertained between singers
FREE consultation to help your event go off without a hitch
Types of parties we have hosted karaoke at include: Weddings, Bar/Bat Mitzvahs, Company Holiday parties, Wedding Anniversary parties, Back-to-School parties, Father/Daughter, Sweet 16 parties, Birthdays of any age, Community Center & Pool parties, Class Reunions, Middle/High School Dances & Proms, Product Promotions, Retirement parties, etc.
Contact Us for more information on planning a party you won't soon forget.